Dredging
Westport Harbour owns and operates a trailing suction hopper dredger named the Kawatiri.
The 55m twin-screw 915 gross tonne Kawatiri has a loaded draft of 4.1m and is capable of trailing suction dredging to a depth of 10.5m, with grab dredging to 15m.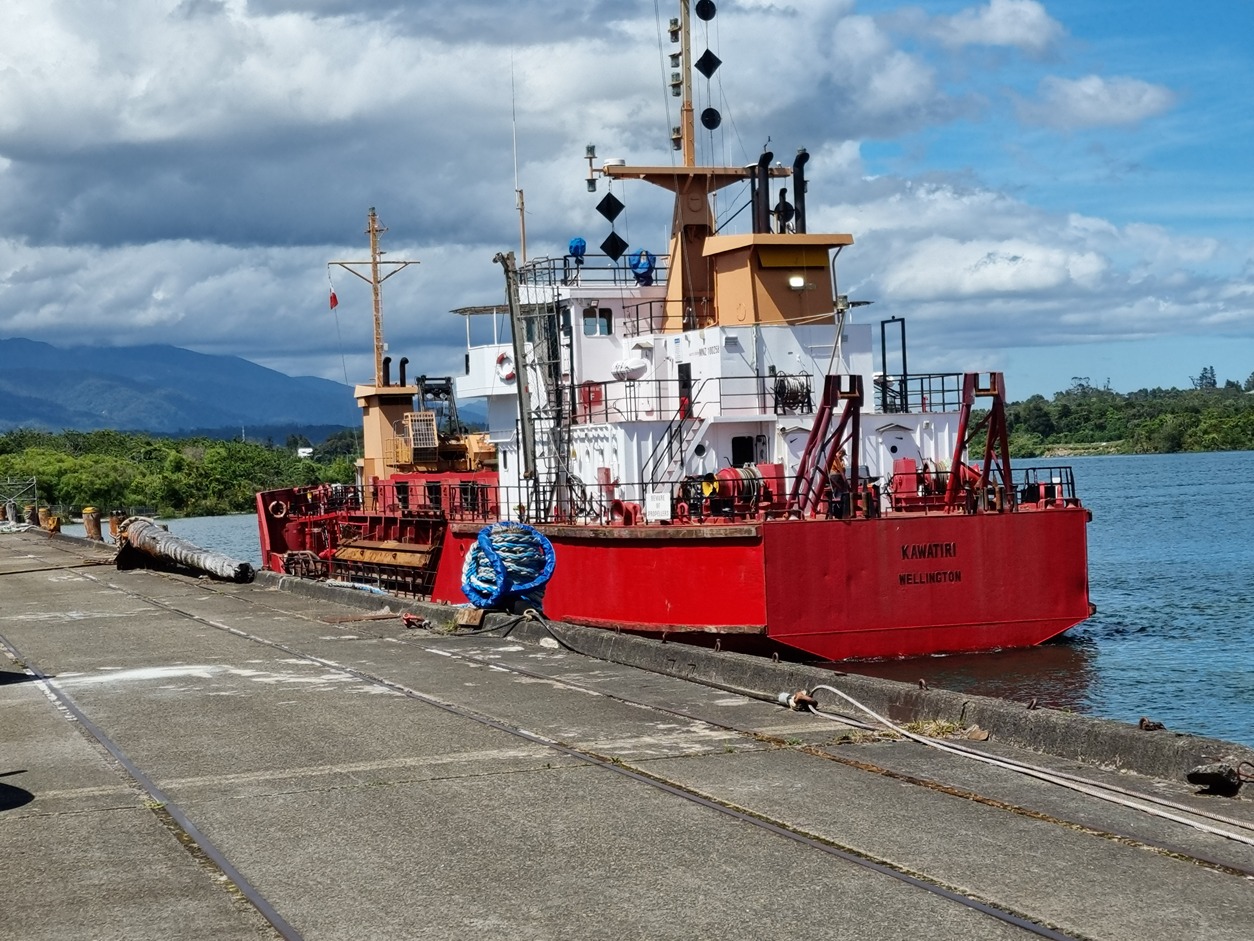 The ship has a 200 BHP bow thruster and a hopper capacity of 635m3.
The Kawatiri dredges the Westport Harbour and is also available for outport dredging.
Kawatiri specifications
Trailing Suction + Grab
Twin Screw
Length 55m
915 Gross Tons
Bow Thruster 200 BHP
Hopper Capacity 635m3
Dredging Depth 10.5m CD, Grab Depth 15m CD
Loaded Draft 4.1m
You may also be interested in